To listen to the audio you must have a REAL G2 player..
this isn't a recommendation this is a requirement
If it is not present you will not be allowed to hear PRO-T76.
The program is free of charge and can be downloaded by
clicking on the little icon below this text.and be sure
that the G2 is set as your default media player
and after it is installed click on the little speaker on your tool bar and turn
your Wave Volume up also and unmute anything, that is muted, If you are
still having troubles email me with your problem: moondawgstavern@hotmail.com
The new album: "The Flowers of Evil" Release date: 2001.

Audio Coming soon!
Track Listings:
1. Electricity
2. So far so good [ Listen ]
3. Drifting away [ Listen ]
4. Marydeath
5. Flowers of evil [ Listen ]
6. Golden anniversary
7. seven days [ Listen ]
8. plastic boy
9. failure (the story of my life)
10. Too many stars
To order your copy of "The Flowers of Evil" email:
prot76@excite.com
"X-Cuse" Release Date : Early May 2000.
"X-Cuse" features the lyrical writing of Nathan, the buzzing guitar of Philip and the slapping bass sounds of Eli. This is their true heartfelt album, every song on it is pure Pro-t76, no wish washy mtv bubble gum bull here, true grit, true emotions and true life is what this album is about. From the rocking sounds of "Sound Barrier" to the slow paced story of a doomed love life in "Unravel" the band will have you at the edge of you seat and clenching to the steering wheel tightly. "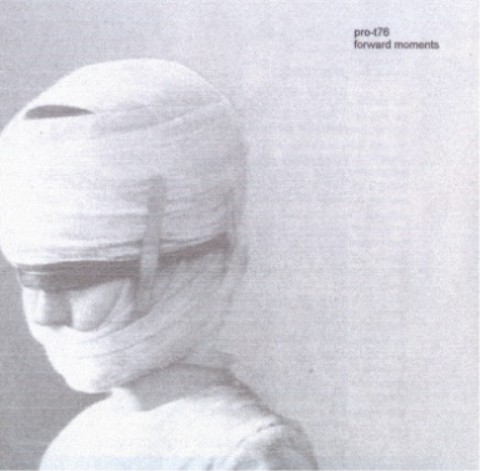 "Forward Moments"
Forward Moments is a collection of 10 of our most adored songs, in which we have written over the past three years. These song hold the truth of what we as a band are all about. The songs vary one from another, just as we have varied and evolved over the years. -- Pro*T76
"Return To Center Star"
Release Date: 1998
Center Star is a very unique and by far the most experimental album pro-t76 has ever done. At the time of this albums production, Pro-t76 consisted of Nathan, Philip and Josh Cromwell.
Tracks:

1.) Rogue
2.) To all The Saints
3.) Azure
4.) Center Star
5.) Lightning (listen)
6.) My Friendly Visit
7.) We Hate Mondays
8.) Spin Around
9.) Speed of Sound
10.) Down Time in Studio
11.) Wally's Lament
| | |
| --- | --- |
| Spark of the Century Release date: 1999 | This was the third album pro-t76 released and the worst.The album as a whole was underproduced, and the sound quality wasn't that great. However, there were some great songs on the album such as Stereo, twenty-seven, and Foreign Stars, all of which can also be found on Forward Moments |
Track list not available, album out of print
and no longer available for sale.
© All Songs are sole property to PRO-T76 and the band members.
Do not copy or sell these copyrighted recordings
without consent of the band and/or publisher of their songs.