A Jeff Buckley Tribute:
Love is the ulitmate Reason why.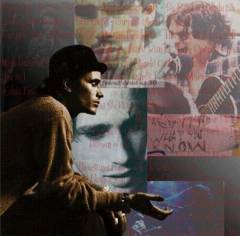 There is a reason in which We wake up; There is a reason to remind us to push forward every day; There is a reason within a reason and I have found the right way:
The waves beat on the shore of Tom Lee park
And I thought I saw you walking in the silence and the dark
although it's been two years
Your memory is just as faint and everyone's tears.
The voice of an angel carries through shadowy halls
we all know the water cares for none.
As your fragile voice calls"I just want to love everyone"
In a time when the love was so much needed.
the meesage of peace was drowned out by agony.
But we still kneel and we still pray and think of you every day
letting go isn't as easy as they all say.
Memories will pull us through
because we know, we know we can't see you
but what we'd give for just one more time
to tell you all the things that slipped out of our mind.


But now we run fast
from shadows that hide in the light
and dreams that pass in the night
it's all in the past
we know you're never coming back.
---
© Eve Morris. moondawgstavern@hotmail.com