The Message Board is Back!!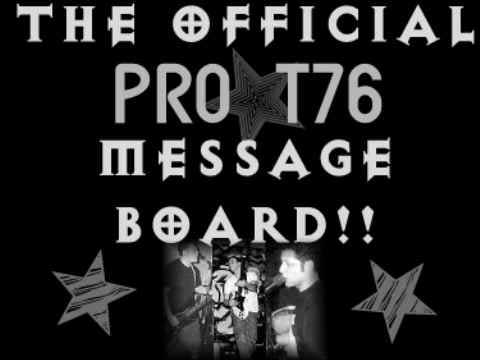 That's right the good ole trusty message board is back.. Click on the Image to the right to post your messages or just read what other Pro-t76 fans are talking about! Plus you can get tons of dirt on various topics!!
Email List!
The most interactive thing so far is an email group. It isn't solely Pro-T76 talk though. It's all kinds of Indie music, especially local music in the West Tennessee area. To Join enter your email address below and sign up!
Enter your email address for updates on
Pro-t76 and other mid-south bands!

Powered by www.egroups.com
Contact!
Contacts for the members of the band. Contact one of them for booking information or a press kit.
Nathan Provenico: NProvenc@student.una.edu

Eli Provenico: Prot76@excite.com
Additional numbers:
1.901.925.8785
1.256.760.8385